A's UP.........Giants WAY DOWN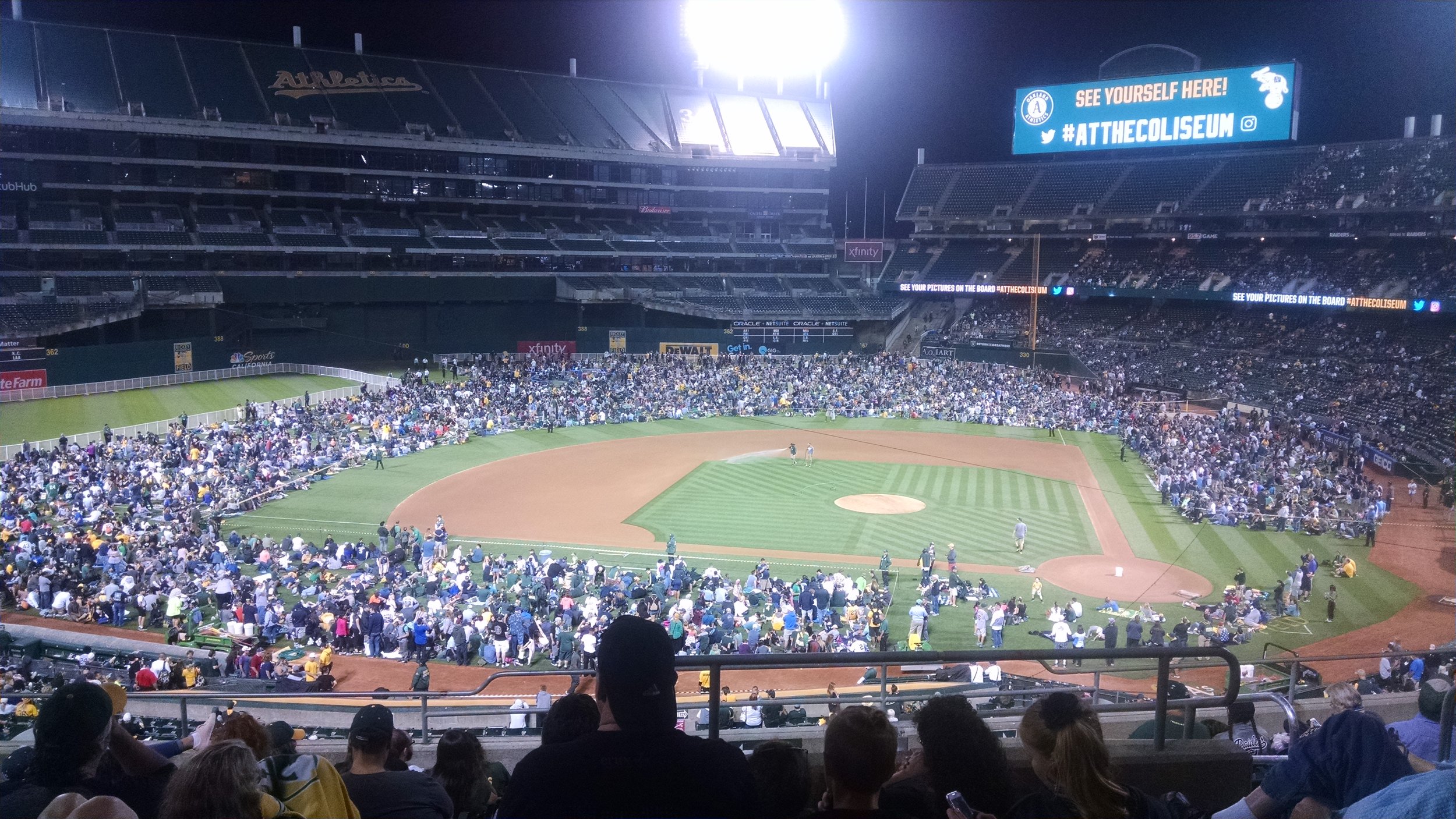 Wow, are these 2 Bay Area teams heading in completely opposite directions or what?? One team is youthful, full of promise, a stacked farm system dripping with new call-ups, fan base energized coming off a 4 game sweep of their version of the "hated ones" ...them NY Yankees; the other is old, not much to look forward too, living off the past, a farm system with EVERY team in last place, no help on the way, and coming off a gut-wrenching 4 game sweep in Colorado in which they found new ways to lose.....
These are the times we are living here in the Bay and depending on what side of the bed you wake up on- it is a fierce dynamic.
I could gather that I didn't see this Giants collapse coming, I thought they would be mediocre with the roster they threw at us coming out of Spring Training - wasn't impressed with their bullpen and certainly, the Melancon signing is a grave disappointment. But here is the thing about Melancon, he was never a strike em out/ shut em down kinda guy; you certainly weren't getting an Aroldis Chapman and when you pitch to contact, bad things tend to happen.
Kruk and Kuip can talk all they want about "bloops" and "8 hoppers" thru the infield, but THAT IS BASEBALL. It hides the fact that Melancon was overpaid by a team that has been overpaying a lot in the last few years and his timing was perfect, especially after the Giants bullpen collapse last year. The Giants are sinking fast.....toward a 100 loss season, hard to fathom.
The other team across the Bay, coming off an epic championship parade down Broadway by their neighbor's next door, is using that enthusiasm and civic pride along with a youth movement re-energizing a fan base and a team that is sure in the mood for a renaissance. The A's are something to watch here in the near and far portion of the "future" conversation folks. Lots of good young players with some game-changing talent in there, and that, my friends, is the distinct difference between these 2 fledgling franchises here in the Bay - a big difference.
The ludicrous assertion that the Giants keep "selling out" aside.....it is going to be very interesting going forward to give the the crowds "the eye test" and see how many actually show in such a down-trodden year. I already see a few thousand "missing" from the Giants and MLB's actual count from where we sit today.......can they keep the act up?? Will the loyalists keep summarily making their way to AT&T as the product on the field continues to deteriorate?? After the All-Star break and roster shake-up that must come with the impending trade deadline dangling before us will be that barometer..........While a ferry ride away........
the new version of "The Swinging A's" has hit the canvas and management and coaches have plenty of brushes to choose from. An exciting time in Oakland, a franchise so wore out from the tired rhetoric of stadiums and millionaire owners, that those worries seem to be of the past and a new dawn has peeked its head above those beautiful East Bay Hills.
The A's have their warts, but there is no princess coming to "kiss" the Giants; so do yourself a favor, if you can fancy yourself a nice fan friendly ticket, grab a buddy and head on out to Oakland - by Ferry, BART or car.....it's still baseball, and it's a lot more exciting than what you are witnessing down there on 2nd and King.
CHOOCh